Simulator

Contact us
Xuzhou Long Shine Industrial Co., Ltd
Tel:0086-516-82633188
E-Mail:info@simulatorchina.com
Add:Room 913, Unit2, SOHO3, 4, Commercial Street 6 Shimao Plaza, Xuzhou City

Mini Karaoke Booth For Self-help Mini KTV
Coin Operated Indoor Recording Studio Mini Karaoke Booth For Self-help Mini KTV with Karaoke System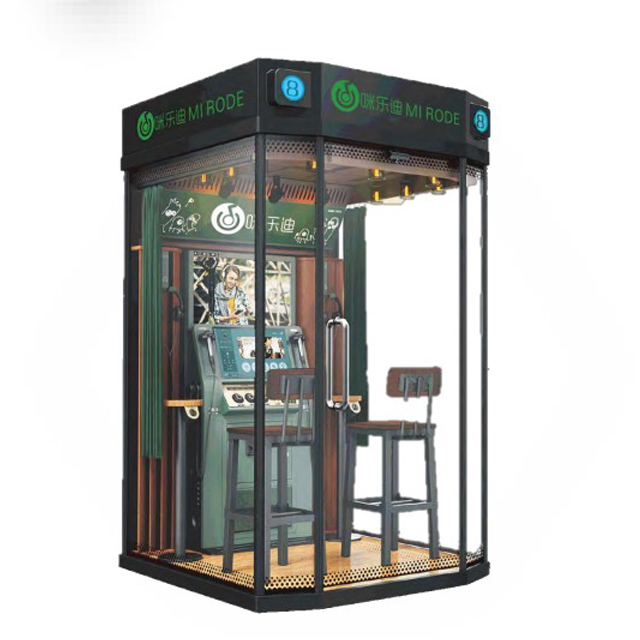 Mini KTV booth is a new design entertainment equipment ,Which sprout in malls, cinemas, eateries etc.It fits for different age groups.You can enjoin yourself in the booth and sing by your heart as you like.Nobody can judge you are singing good or not,It is just a place for karaoke lover to enjoying private time.
The booth houses a karaoke machine with a large touch screen, two barstools, two pairs of headsets and two microphones.Equipped with everything singers need in a KTV room.
Mini KTV's mission to offer a convenient place for entertainment when customers wait for movies or food in a popular restaurant.